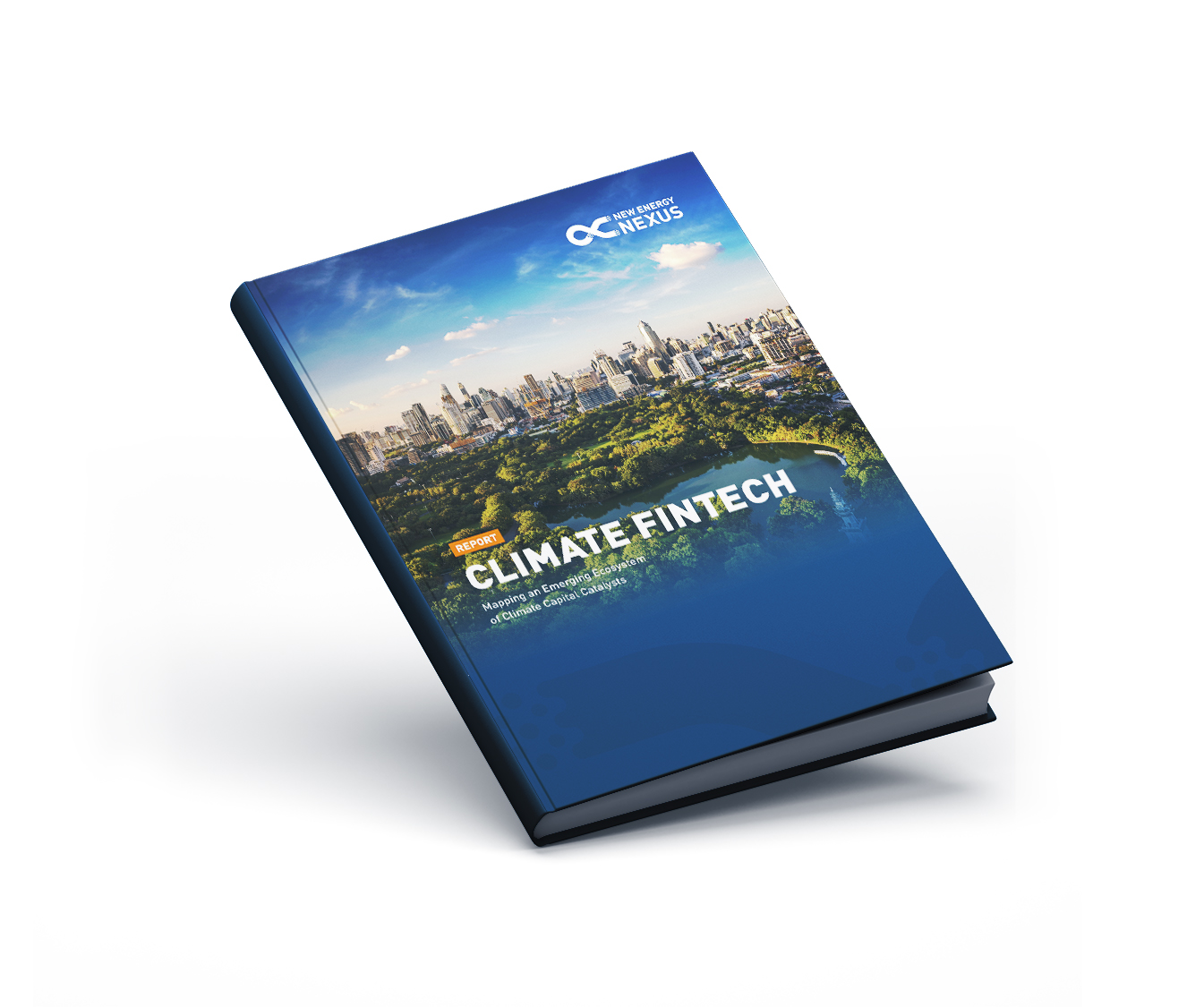 Digital financial technology (known today as Fintech) has already disrupted the global financial system, but can it be used directly to improve our planet's well-being? Recent improvements to banking, customer experiences, and investment decision-making do not always consider the health of our planet, so how can Fintech be channeled and applied to address climate change? Within this report, we set out to explore how Fintech can help mobilize more capital in the pursuit of reducing greenhouse gas emissions (GHG). The inaugural Climate Fintech Report explores crucial intersections of digital financial technology and climate as a fresh perspective by which to pursue decarbonization – through nurturing an emerging digital ecosystem of climate capital catalysts.
This report is a distillation of over 100 interviews from 2020 with financial institutions, Open Banking experts, climate scientists, blockchain advocates, cleantech VCs, and climate fintech startups, among others. This is the first of what we hope to be many endeavors to better understand where areas of opportunities exist, and how to best bring them to scale. Initial findings have yielded a growing database of more than 250 "Climate Fintech" companies from around the world. We have also touched upon the geopolitical nuances of three major carbon emitting regions – Europe, the United States and China (who combined contribute to 52% of the world's carbon emissions) to best understand what business models and technologies thrive in each market.
Put simply, solving climate change requires creating a new inertia. Since the industrial revolution, large economies have been driven by carbon emitting energy, agriculture, and industrial systems. The invisible engine underlying it all has been finance; and at last, finance is facing disruption. This report lays the foundation for why it's so important to leverage this disruption for the benefit of people and planet.
– Marilyn Waite, Climate & Clean Energy Finance Program Officer, William and Flora Hewlett Foundation
Christine Lagarde, President of the European Central Bank said that we need forward looking, dynamic data to address the gap in pricing risk due to climate change and nature loss. We can fix this with a planetary computer that connects satellites and sensors, by sharing information securely using Blockchain technologies, and by leveraging Artificial Intelligence for presentation in a standardized format. When combined, these tools allow for more stakeholders to consider climate risk in their decision-making. Climate Fintech actors will be the first movers to connect the needs with solutions and build a financial ecosystem to save the planet.
– Richard Peers, Founder, Responsible Risk Solutions
Asset managers are key contributors to the ecosystem of low-carbon investment. In the evolving pursuit of sustainable investing, Climate Fintech offers solutions to help leverage alternative data, ESG analysis, climate-risk modeling, and ultimately influence investment decision-making. This report shows how these cutting-edge technologies give investors tools to help decarbonize their investment activities, while further assisting countries towards sustainable development.
– Scott Yang, CEO, China Southern Asset Management